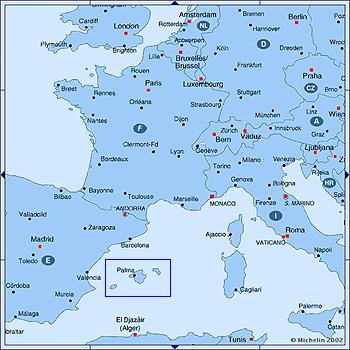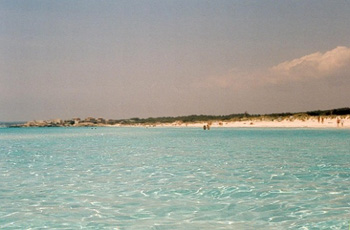 Palma is the capital of Mallorca Island, an attractive city with a splendid Gothic cathedral and a mazelike old town.
The area of Mallorca Island is 3640 sq km
with a population of 796,483 inhabitants.
The Observatory and the Meeting Room are placed close to the geographical center of the island, at the village of Costitx.
In order to supply a shuttle service for all participants during the meeting, the organization shall concentrate in Port Alcudia (north-eastern part of the island), the lodging of the participants.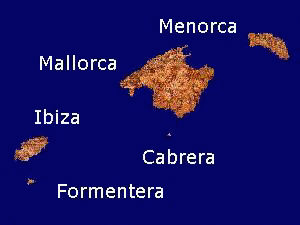 The Balearic Islands are an important tourist resorts situated in the Mediterranean, Mallorca, Menorca and Ibiza are the three main islands.
Tourism has provided the archipelago with a boom over the past 50 years due to its warm and pleasant climate all year round. There are beaches and tiny bays with crystalline transparent water everywhere.
The Balearics are one of the 17 self-governing autonomous regions of Spain. They have their own Parliament and three Councils. Mallorca attracts the more cosmopolitan person, Ibiza is predominantly preferred for its nightlife; and Menorca is chosen by tourists who are looking for a more quiet approach.