Official Citation
(212981) Majalitović = 2009 CH51
Maja Litović Crnić (b. 1958) is a teacher of history and an amateur
astronomer from Rijeka. Originally from the Island of Brač, she lives now
in Višnjan and operates the station of the Croatian Meteor Network there.
She loves teaching astronomy and experimental archeology to kids and students.
Picture of the laureate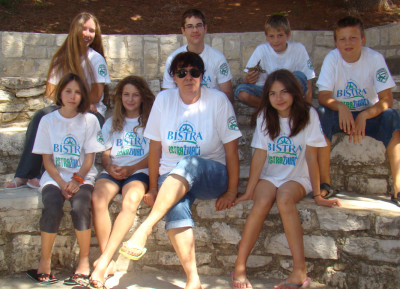 Maja Litović with experimental archeology group at Youth Science Camp II, Višnjan, 2009
Useful links
Croatian Meteor Network
JPL Small-Body Database
Orbit in the Solar System