La Sagra webcam and weather station
Attention: Webcam is broken since a couple of months. Will be online again once it has been repaired or replaced. Live view of La Sagra mountain, as seen from Observatorio Astronomico de La Sagra. The image gets updated every 5 minutes during the day. No updates during the night.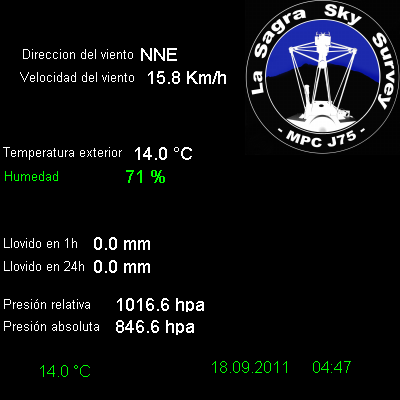 Live weather data from the weather station at OLS. Updated every five minutes. Times are UT.